Providing farmers, scientists, and innovators with field data and forecasts.
Earth's soil contains three times more carbon than all vegetation and twice as much as the atmosphere—and it can store more. We need soil carbon data and maps to understand greenhouse gas dynamics and predict agricultural climate mitigation, resilience, and yield.
TSIP comprises a management-focused, producer-driven, public data collection campaign to attribute impact to sustainable agriculture. We are a collaboration between experts in biogeochemical modeling, soil sampling, and climate-smart agriculture. Field data increases accuracy. Models create scalable efficiency. TSIP connects the two.
TSIP is a neutral, science-led nonprofit founded for the public good.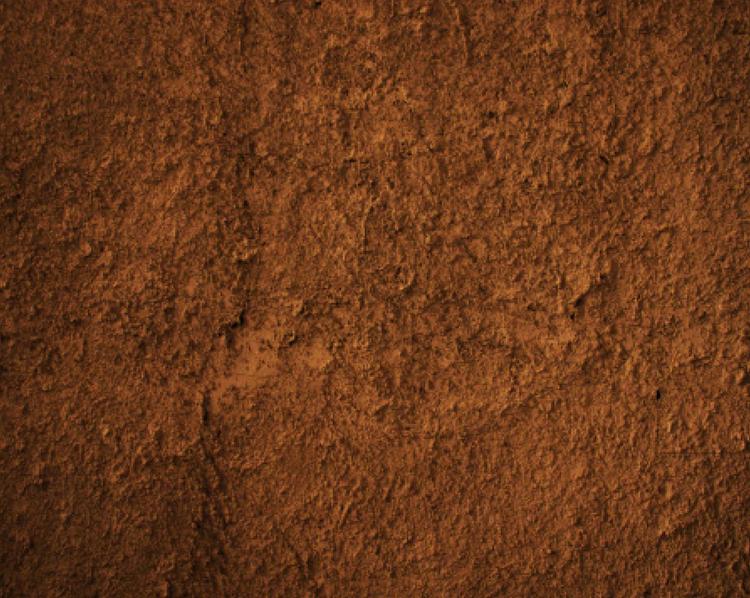 The Soil Inventory Project's (TSIP) key objectives include:
Building a decentralized, national soil carbon inventory.
A mobile app and field kit provide quick sample design and soil sampling tools. We link location and results.
Supporting farmers and agriculturists.
Data is accessible and can be used to inform management. We can manage what we measure.
Sharing soil carbon information securely with transparency.
Data enables landscape analysis. We determine regional baselines and link management practices to outcomes.
Our Story
TSIP founders Dr. Kris Covey and Dr. Bruno Basso met at Caney Fork Farm on a bend in the Caney Fork river in Carthage, Tennessee, in 2019. The farm of former Vice President Al Gore, Caney Fork asked expert scientists to consider solutions that would meet the scale of the climate change challenge. Leaders in climate and soil science have converged on the need for soil inventory to pinpoint how and where soil is a climate solution. Farmers and land managers need critical support to farm sustainably. Caney Fork incubated an idea to answer both needs. The Soil Inventory Project addresses these national imperatives through an innovative combination of methods and expertise.
We framed a system of distributed soil data collection for large-scale modeling. TSIP applies a low-cost, remotely-deployable soil inventory system that scales and makes carbon inventories accessible. We apply soil systems processes on regional and global scales, leveraging advanced technologies, remote sensing, and machine learning to make site-specific predictions. Data from The Soil Inventory Project is for the public and publicly available. Mr. Gore is a senior advisor to TSIP.
This approach will allow TSIP to quantify:
What agricultural land management practices produce what climate impact
Where land management affects the largest climate outcome
Which land management scenarios are more suitable for future climate outcomes by region.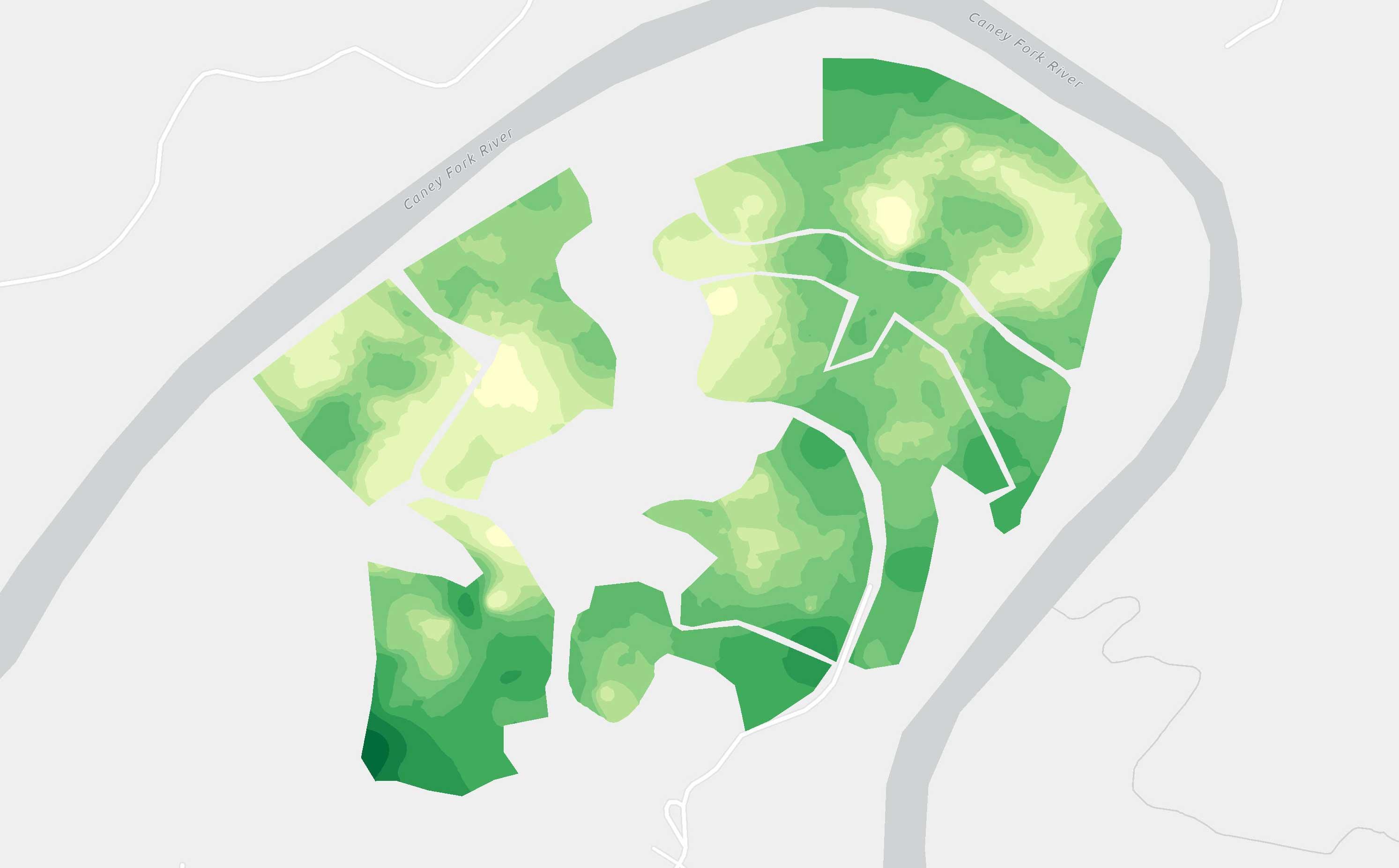 "I am proud to serve as a senior advisor to The Soil Inventory Project, whose work I have witnessed firsthand at my family farm, Caney Fork Farms. Their innovative approach and careful guidance have helped us adopt regenerative practices that have increased soil organic carbon while maintaining vibrant crop and livestock operations."
-Al Gore
Our Guiding Principles
We believe in data.
We are committed to a process-driven, iterative, and dynamic approach to our work.
We believe in simplicity over complexity.
Climate change data should be shared clearly and inclusively.
We believe in growth and scalability.
This is a large-scale idea, yet the details matter immensely. It is national, but rooted in the field.
We believe in equality of access to data.
Social inclusivity is necessary for data integrity.
Supporting Small & Historically Underserved Farms
TSIP's founding, core belief is that social inclusivity is a requirement for data integrity. TSIP provides compelling and affordable quantitative tools to groups who may apply agricultural practices of unique ecosystem service value but who cannot quantify this impact in a way that lends economic value and pricing premiums to agricultural products. A unified measurement approach can change this.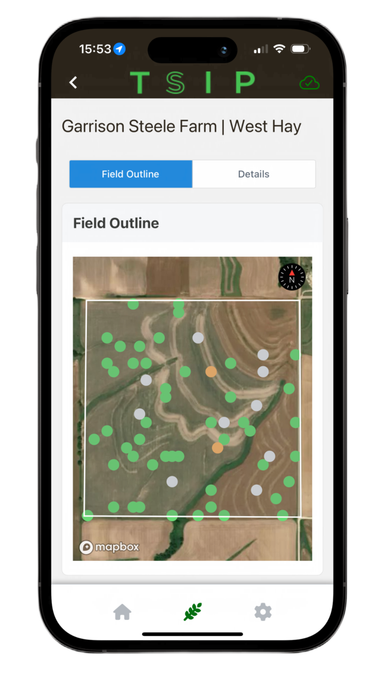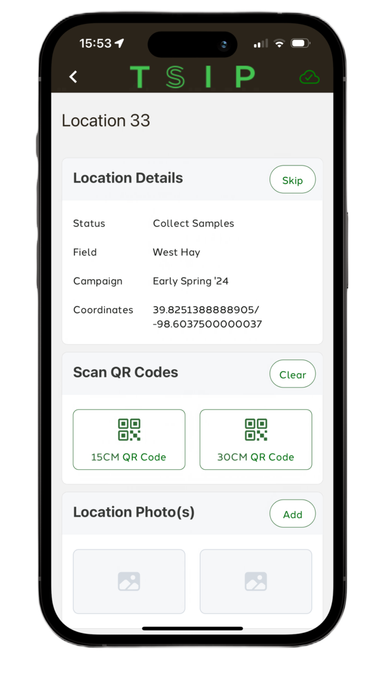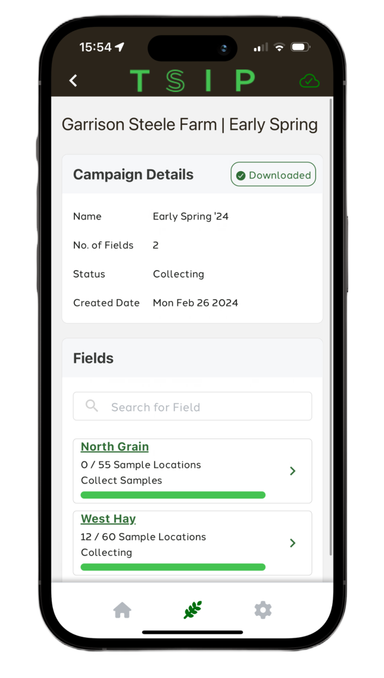 TSIP Sampling App Launching This Fall
The TSIP sampling mobile app allows anyone to collect soil samples and receive measurements on their lands. Launching in Apple and Google Play stores this fall.
The Soil Inventory Project is made possible by